"Shine Bright" Glitter Acrylic Collection (20 colors)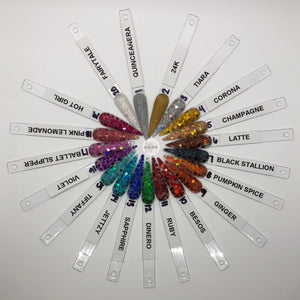 "Shine Bright" Glitter Acrylic Collection (20 colors)
Regular price
$300.00
Sale price
$150.00
This is the full collection of my 20 glitter acrylics.
Shake well before use! Be sure to encapsulate all glitter acrylic powders with clear so that you don't file or buff away the glitter when smoothing out the surface.
They each come in a 2oz jar. Slight color variations may occur due to lighting.